Submit your Film, Screenplay, Photo, or Music / Song Today!
*** 2023 ONLINE AWARDS EVENT NOTICE***
The 2023 CineMagic Film Fest Awards Event will take place ONLINE this year, as a Live Streaming Event. We will be posting the 2023  AWARD WINNERS on our CineMagic Film Fest website, and we will also be uploading the Winners Award Clips and Trailers to our Kellovision Roku Channel on the original Live Event date, December 30, 2023.

We thank each you for your Submission this year, and we look forward to our ONLINE AWARDS EVENT.

========================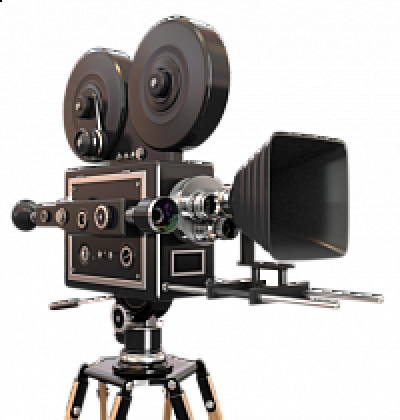 CineMagic Film Fest is dedicated to celebrating the creativity from the worldwide film community. We're an ONLINE FESTIVAL with a LIVE STREAMING AWARDS EVENT at the end of the year for our AWARD WINNERS. Our Festival has a special focus on superior quality, creative, originality, and innovative entertainment content, while providing opportunities globally to the Independent Film Community, Women working in Film, and Student Filmmakers across multiple media platforms.
ENTER or Learn more about our Festival
FESTIVAL INFORMATIONCineMagic Film Fest is currently accepting new Film, Screenplay, Music, and Photography Submissions.  
Please visit the FilmFreeway Site by clicking the link above.   When the winners are chosen, if you do not wish to have your winning film or other submissions screened online, just let us know!
Our helpful staff is always available to answer any questions. 
We're looking forward to hearing from you.
Name of the event:      CineMagic
                                    Film Fest
Submissions Begin:  October 31st, 2022
Submissions End:  October 2nd, 2023
Notification Date:  October 28th, 2023
Live Streaming Event Date:   December 30th, 2023
We will update our Category Pages above as entries with Official Selections are notified, and Winners on the Notification Date of the festival.
UPCOMING EVENT
The Live Streaming Event will take place at the following location on  December 30th, 2023:  
ONLINE Worldwide, from  Greenville, SC, USA 
The STREAMING AWARDS EVENT will include Screenings, Clips and Trailers from the Top Winning Films, Screenplays, Music (Video/Song), Podcasts, and Photography, chosen from the pool of winning entries. 
Not all Winning Films/Entries will be selected for the Live Streaming Awards Event, but they will be recognized in the presentation.
================================================
        CLICK ON THE ENTRY LINK BELOW!!     ⬇︎⬇︎⬇︎